Error when updating idocs in source system
System response The data package was not updated. If a process terminates, the locks that have been set by this process are reset automatically. Wait for some time and Repeat the chain. The lock was set by a master data loading process with therequest number. Check especially the authorizations of the background user in the source system.
Procedure Wait until the process that is causing the lock is complete.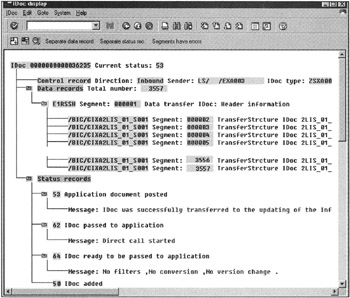 Regards, Hi Guys, The above requirement is solved now. Oracle workload report can tell you database performance statistics.